London Hat Week 2018
12th January 2020
0 Comment(s)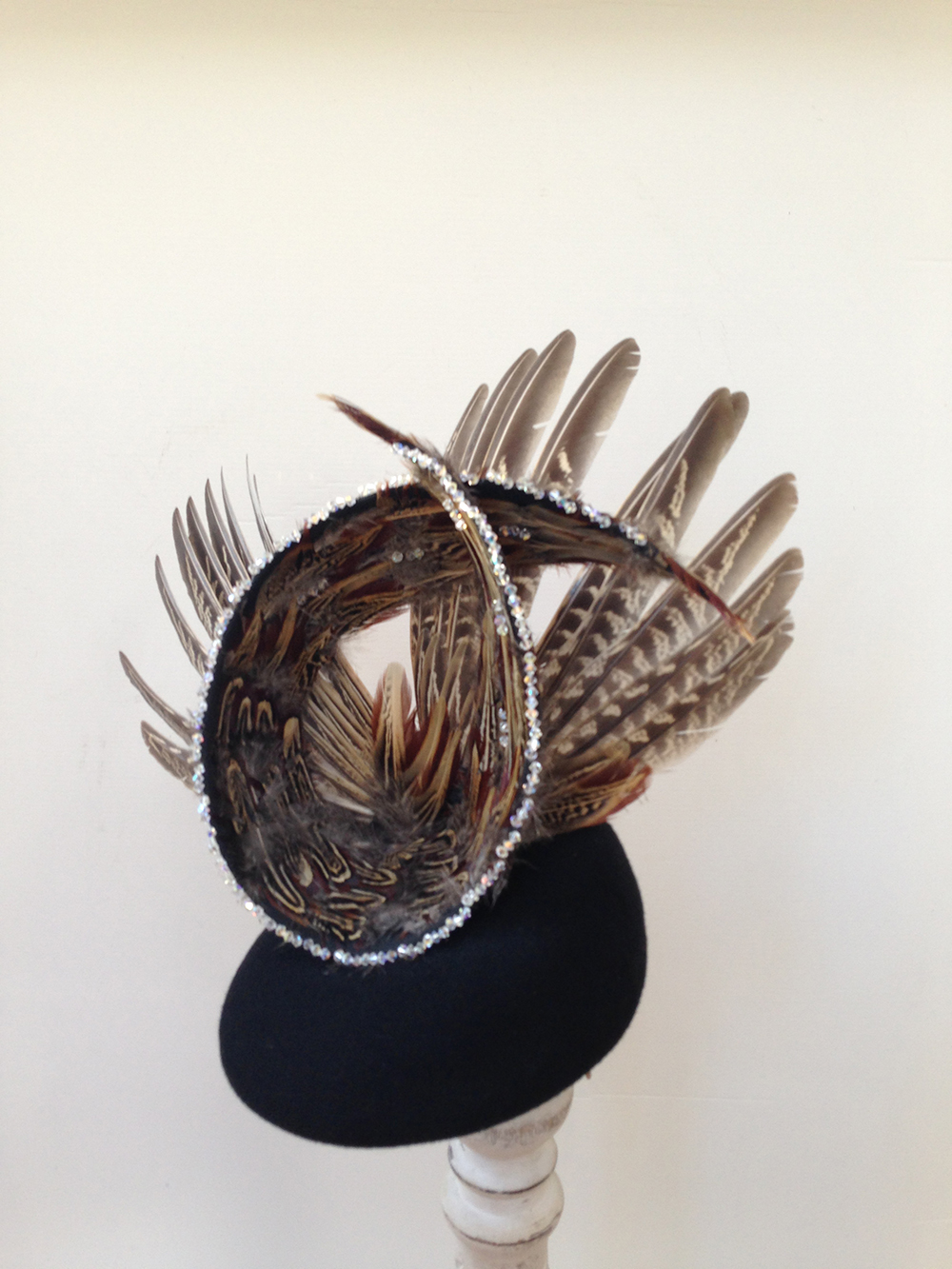 2018 London Hat Week. The Great Hat Exhibition.
In March 2018 I was luckily enough to have two very different hats exhibited at LHW18. Theme was to celebrate world culture & heritage through the hats that were designed.
Twisted Thimble 'Preseli' felt hat~ The hat was inspired by our Welsh heritage & the iconic Welsh hat which is renoun throughout Wales as a black tall conical crowned hat which had a straight flat brim, the originals can still be seen proudly handed down through families, made of buckrum with a silk plush overlay. Todays felt versions of it, are still worn today by school children to celebrate St Davids day & Eisteddfods.
The 'Preseli' hat can still be recognised with a tall conical crown, handblocked on a crown block which I have made other normal Welsh hats on. Its brim is flat with a small upturn to the one side. Its colour is so proudly welsh in a vibrant red just like the rugby tops we pop on when we follow  the national teams. The hat is decorated in the Art & Crafts style with handsewn gold thread &, locally produced Melin Tregwynt textiles, in the windows & decoration. The welsh textile patterns are World Famous & regularly used in interior designs. The hat is finished with a 'Twisted' flourish of a gold sculpture which again is a contrast to the historical welsh hat we know so well.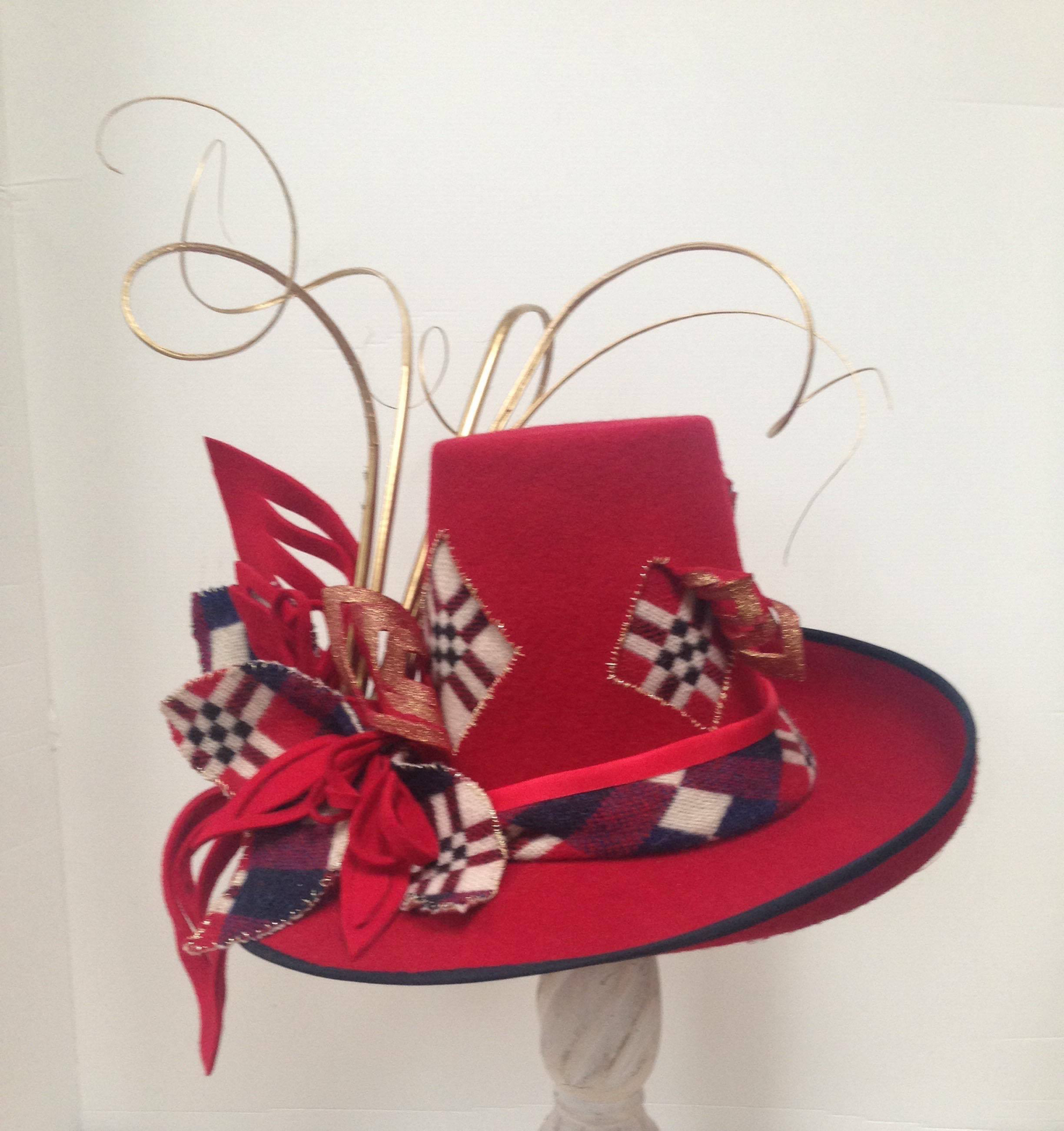 The second hat that was exhibited in the same exhibition was Twisted Thimble 'Electra' hat, this was inspired after visiting 'The Savage Beauty' Exhibition of the late Alexander McQueen, that took place at the  Victorian & Albert Museum in London in 2015. The exhibition showed his work from his early days when he was an Apprentice Tailor in Saville Row, cleanly cut asymmetrical suits hang which was a total contrast to room filled with Swarovski & feather dresses, to the Razor Shell dress & the room with the 'Cabinet of Curiosities'  beautiful Millinery from Philip Treacy so many delights that took your breath away. The piece that inspired the 'Electra' hat was the Pheasant dress & Winged headpiece.
The Electra hat was a traditionally hand blocked felt hat, with a pheasant curl which had hand-sewn swarovski crystals & full hand sewn Pheasant sculpture that framed, the pheasant curl.